JusProg Parental Control Software for Notebooks and Desktop Computers with Windows 10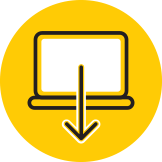 JusProgNET 9.2.137 – Parental Control Software for Windows
We have made some improvements to the new JusProg youth protection programme for Windows.
Download: JusProgNET_9-2-137.msi
Important: Please deactivate your anti-virus programme for the installation of the JusProg youth protection programme (this can usually be done by right-clicking on the software icon at the bottom right of the monitor, next to the clock, possibly hidden under an arrow). It usually takes a while for all anti-virus programmes to recognise a new software and install it completely. Of course, our software is guaranteed virus-free.
Note: Before installation, please make sure that your Windows operating system has made all the latest updates. Microsoft had a programming error in the update 2H20 (rolled out Feb/March 2021) that led to malfunctions in JusProg. With a subsequent update, Microsoft has corrected this error of its own.
If you cannot perform the updates, our Windows software for JusProgDNS is an alternative, this is not affected by the Microsoft error: https://www.jusprogdns.com/geraete-einrichtung/windows/
We would be pleased if you tell us about your experience with JusProgNET 9.2.137. share opinion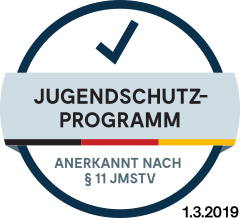 Desktop Installation Guide


Download and open the installation file.

Click through the installation menu. After setting up, select your parent password and create profiles for your children.

If you want to change settings later: Open the JusProg parental control programme via the small icon located on your desktop at the bottom right near the clock (right click on the icon and a menu will open).
You can find more information and help here