JusProgDNS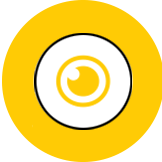 With JusProgDNS you can set up a safe surfing space for children and young people on almost all end devices.
JusProgDNS by JusProg e.V. is based on the so-called "name server" technology. Since Internet users are used to speaking domain names (e.g. www.spiegel.de), but the Internet technically communicates via IP addresses (e.g. 128.65.210.185), so-called DNS servers are needed to translate names into numbers. This is where JusProgDNS filters. For domains with developmentally harmful content, simply a "wrong" number is assigned.
The idea of JusProgDNS: You enter the JusProgDNS name servers instead of the default values into the operating systems of the devices your children use and the filter for the internet is already set up. There are different entries (nameserver IP) from JusProgDNS for the age groups from 0, from 6, from 12 and from 16.
More information: www.jusprogdns.com
JusProgDNS is intended as a flexible youth protection programme for private individuals, schools, kindergartens, residential groups, internet cafés, libraries and all other places where minors surf the internet. JusProgDNS can be used on individual devices as well as in a network.
JusProgDNS can be installed for example on:
DSL Boxes (e.g. FRITZ!Box)
Gaming-Konsolen
Smartphones and tablets with Android or iOS (iPhone/iPad)
Mac – Macintosh computer with macOS operating system
Windows Computer and Notebooks
Linux Computers
Smart-TV
Router and network components
Depending on the end device and the type of installation, the use of JusProgDNS varies in terms of bypass security.
Note: JusProgDNS is intended as a supplement to JusProg's youth protection programmes specifically for Windows, iOS (iPhone/iPad) and Android and as a network youth protection solution for schools, for example. The special youth protection programmes of JusProg e.V. offer more functions and a higher level of circumvention security on the respective operating systems than JusProgDNS, which can be used for almost all end devices.
You can find more information and help here