Desktop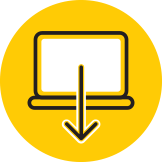 Download version: JusProg_Win_8_1_23.exe

JusProg parental control software for notebooks and desktop computers with Windows 10/8/7
Good rating in tests by the technology portals:
 the technology portals:


Important information about download and installation
Here you can receive the latest JusProg software (JusProg-Jugendschutzprogramm) to download. Click the right mouse button on the link and save the software to any location on the computer where you will find it easily. Then start the installation process by double-clicking on the icon of the downloaded software JusProg-Jugendschutzprogramm.
IMPORTANT: Temporarily disable your antivirus program during installation. In most cases this can be done by clicking the right mouse at the button on the icon for the antivirus bottom right of the screen, next to the clock to ensure error-free installation.
Note for users of Avast anti-virus protection
The functions for filtering encrypted pages (HTTPS) of the Avast virus protection and JusProg youth protection program currently interfere with each other, so by default no HTTPS pages can be accessed with the Avast antivirus using the JusProg-Jugendschutzprogramm parental control software.
You can disable the so-called "HTTPS Scanning" in the Avast software. To do so, access the configuration window of Avast (by clicking on the Avast icon on the bottom right, next to the clock), select "Settings" and choose "Active Protection" and then "Web protection – Customize". Here you can uncheck "HTTPS Scanning".
The problem is not known for us so far regarding other antivirus software.
Desktop Installation Guide

Download the installation file and open it.

Click through the installation menu. Be sure to select your parents password, a security question and configure the age group for which you want to allow web pages for your child.

If you later want to change settings: Open the JusProg-Jugendschutzprogramm from the desktop or from the Start menu. Enter your parent password. You now have the possibility to make further settings. For further help regarding JusProg parental control software, please see our FAQs. Alternatively, you can also click on the help section of the software on the links at the right.
More information about us