Smartphone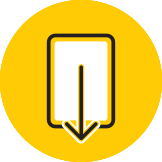 "Child Protect" App for Android-Smartphones (Google Play Store)

NOTE: Due to changes in the Android operating system the Child Protect app (JusProg-Jugendschutzprogramm for smartphones in collaboration with Vodafone) does not work from Android version 6.x and in some cases is even not reliable at Android 5.x. This issue is technically not solvable, so "Child Protect" is set off in fall of 2016 unfortunately. We hope to offer an alternative by then.
The smartphone version of JusProg parental control was not subject to state approval by KJM.
IMPORTANT: The mobile phone will recognize the native location of the SIM card. In countries other than Germany it may happen that you cannot use the JusProg website filtering by using the Child Protect App.

Smartphone Installation Guide

Safe Surfing with the JusProg Jugendschutzprogramm parental control is also available for smartphones. In cooperation with Vodafone GmbH, JusProg e.V. offers a parental control app "Vodafone Child Protect" for smartphones with the most widely used Android operating system.
The app is free of charge for customers of all mobile service providers.

The JusProg-Jugendschutzprogramm app for parental control for smartphones is available for free in the Google Play store. Search the Android smartphone in the Play Store for the words "Vodafone Child Protect".
Note:
For full protection for mobile surfing two apps have to be installed on the phone: "Vodafone Child Protect" (main app) and "add-on to Vodafone Child Protect" (controls the bypass security). Start with installation of the main app. During installation, you can install the add-on app.

For detailed instructions on installation and settings, see here (pdf). By using the Vodafone Child Protect app you make the Android smartphone a "child protection mobile phone" with a few clicks – with a protective function for the mobile phone to suit the age of your child.
More information about us